About Us. A Puzzle Company For All.
We Turn Your Most Cherished Photo Memories Into Personalized Puzzle fun...
Many years ago I purchased a custom photo puzzle from a company that had an impressive website and all the right images.  The price was ridiculously high and the time that it took to receive the product was weeks from the time of order.  When I finally received the puzzle I was so disappointed that I became skeptical of ordering online. The puzzle that I had paid a hefty fee for was extremely smaller than expected, as they never advertised a finished size on the product but had an impressive piece count that misled me.  Not only that, it was thin as a matchbook!  My disappointment stayed with me for a very long time...  
Flash Forward Many Years...
I was a teacher who used puzzles in the classroom and a widowed Mom to the most incredible amazing son who has autism.  My son was having difficulties with focusing and I thought that a photo puzzle of himself would help.  I immediately flashed back to my experience and decided against it.  The idea began to bug me so I opened my own company to correct all of the pitfalls of the industry.  Our puzzles are made thick and with high-quality materials.  After all, they were made for my son and he sets the bar pretty high!  The idea was born out of love and continues to grow...  
We have been reviewed by YouTube influencers DOPE OR NOPE, and of course, we were DOPE!  How fun is that? 
It's also rumored that one of our puzzles made a trip to the ISS, but we cannot officially confirm or deny...  (That was epic!)
You can read about us in several newspaper articles, such as the Huff Post, AC Press and other local wedding blogs.  We're honored by their kind words.
We also have won several awards for the high-quality of our custom puzzles, notably being named The American Small Business Champion from Sams Club and SCORE!   
Check out our reviews from verified customers to see what they are saying.  
We're honored to be a woman owned and operated small business.
We Are Eco-Friendly
Our puzzles are professional grade and are built on thick eco-friendly board from the leading manufacturer in the World, creating a puzzle that is both durable and designed to last. The puzzles are die cut from high-quality molds, never hand pressed. We use a high-quality matte professional finish for our puzzles which is stunning...  We also care about the environment and use a puzzle board that is 100% recycled.

Each puzzle will arrive in a box with a laminated picture of the puzzle unless otherwise noted or requested. YES, BOX! We produce a museum quality puzzle made by highly trained and dedicated professionals.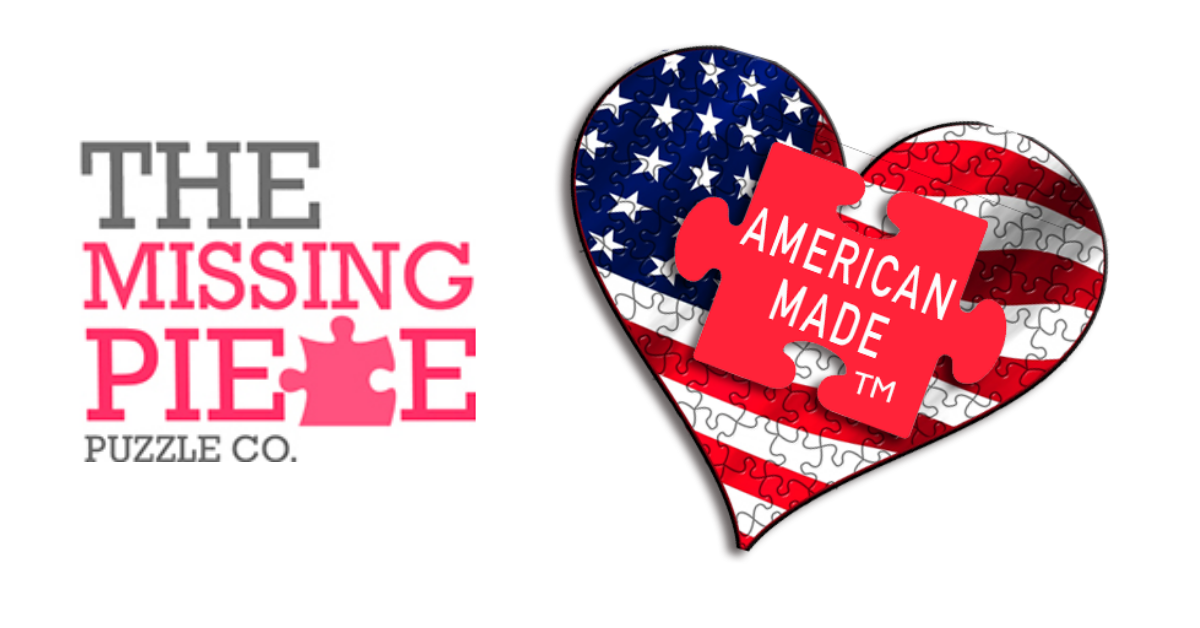 We are a jigsaw puzzle manufacturer that is Made In America and our company turns your photo into puzzles with quality standards in mind.  The Missing Piece is believed to be the only jigsaw puzzle company that can make a puzzle for you in their retail store while you wait!  Now that's Made In America.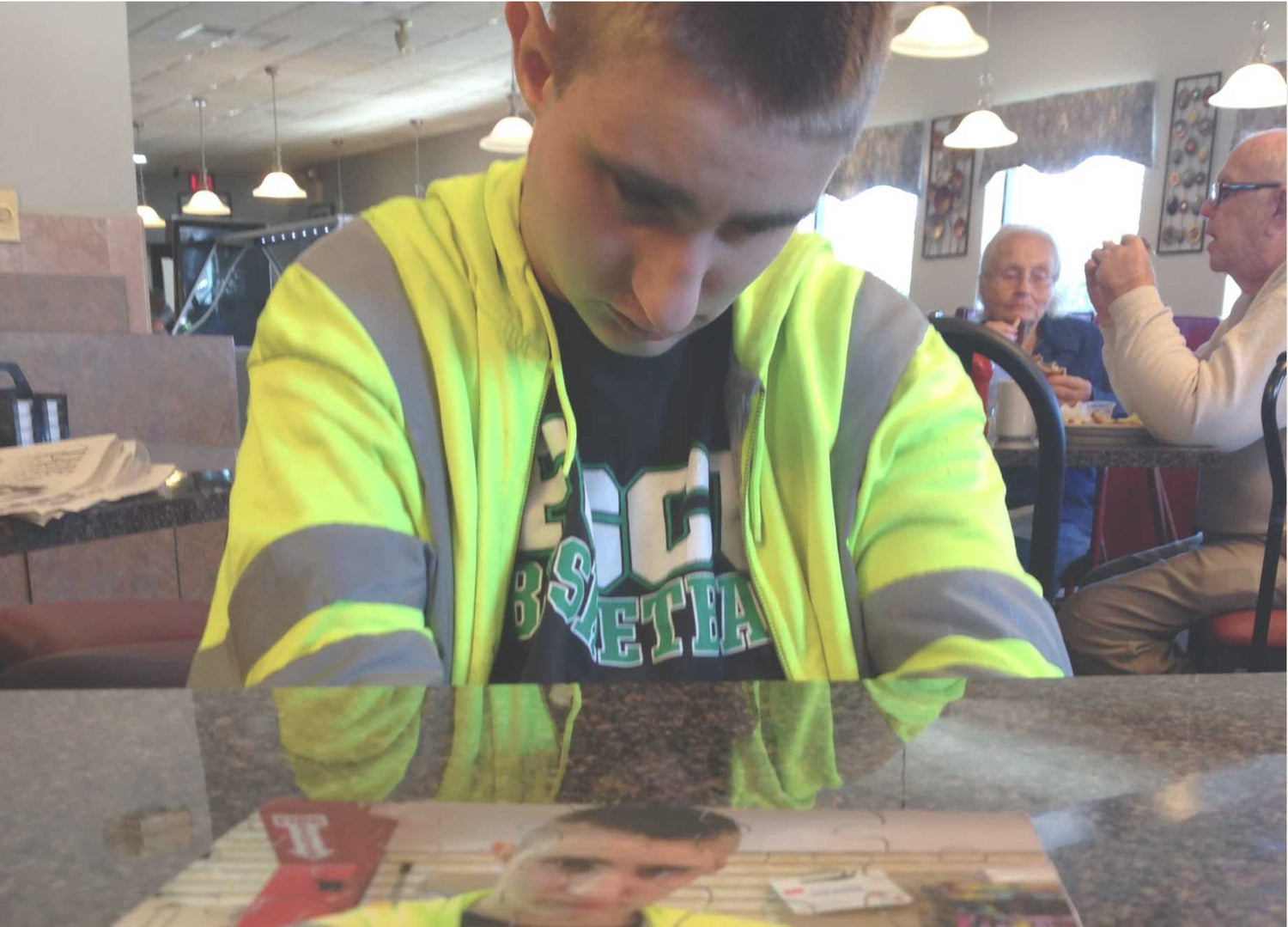 OUR PUZZLES ARE DESIGNED TO LAST
This is my son Artie and he is my Inspector 13!  
We are a Personalized Jigsaw Puzzle Company specializing in turning your most cherished photo memories into personalized photo jigsaw puzzles.  We go to extremes to make our puzzles the best and we make each and every puzzle to order. Utilizing only the finest quality machinery and printers, our puzzles are designed to last.  
Our Mission
We pride ourselves in producing puzzles that last while producing smiles and lasting memories.  We spared no expense to perfect our Personalized Photo Puzzle business and we look forward to serving you with pride... So gather your favorite photo memories and let us make them into fun activities. We love what we do, and we do it well!
Achievements for the Company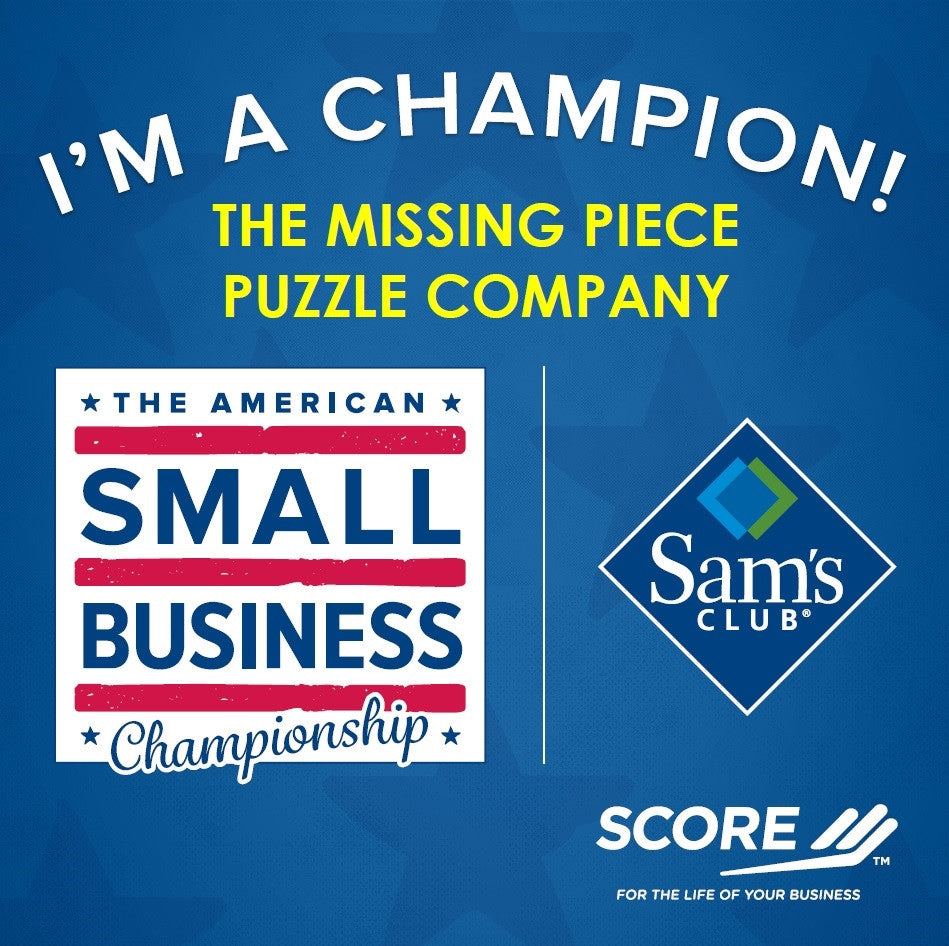 Named Sams Club and SCORE's 2015 The American Small Business Champion, we strive to make the best custom photo puzzle for your family to love.  
We were also featured on the TODAY Show  (12/11/14) showing our puzzles as special gifts for Christmas.  More recently, we were also featured on the TODAY Show with Hoda and Jenna, along with Yahoo Promoter Chassie Post, for Great Mother's Day Gift Ideas (5/1/2020).  
Our puzzles have been used on many Prime Time TV Shows, such as ELEMENTARY, ALL RISE, FARGO, to name a few.